Are you running E-com campaigns? If you do, then I say you must have an Instagram account as well. Just upload your products from Facebook (them being Instagram owners and all). This way you can tag them and use them in your stories with price info.
Instagram is one of the most prolific social networks marketing-wise. So, I will try to help you to get the most out of it and kill it with sale numbers.
First, let me just give you quick tips if you are just getting started on Instagram:

Think about your audience, who could be interested in your product.
Have a clear idea about the content and its tone ( funny, expert, relaxing, educational…).
Think about topics for your content. Ask yourself what values does my brand present.
Create goals and have some ideas about sales numbers that you would like to achieve.
Plan your initial budget.
Be active every day and don't give up.
Content
Content is the king of marketing. From my personal experience, I would even call it an emperor.
It is clear to see why is that. When Facebook was in expansion, pages that become popular were fun, creative and very unique. That trend continued on Instagram. So, great content was the generator for their success.
Nobody grows their page with the post quantity or with a big ad budget.
Creating quality content is a long process, there is no overnight success, organic growth is hard to achieve, algorithms are becoming more sophisticated and quality always beats quantity.
Therefore, you need to dedicate 90% of your time on Instagram to creating content for your audience.
Hashtags
Unlike most other networks, hashtags on Instagram function perfectly. Therefore, you need to use them often.
Their purpose is diverse:
1. So that people who search for certain products or phrase can find you.
2. To be able to '' drop '' on someone's search results, unrelated to your product.
3. To send input to Instagram about the nature of your post. This way, chances for your post to end up on Explore feed are becoming much better. With it, you will get new potential customers as well.
Hashtags that are perfect for your business you can find by researching competition, audience persona or just make a logical conclusion considering your content and product.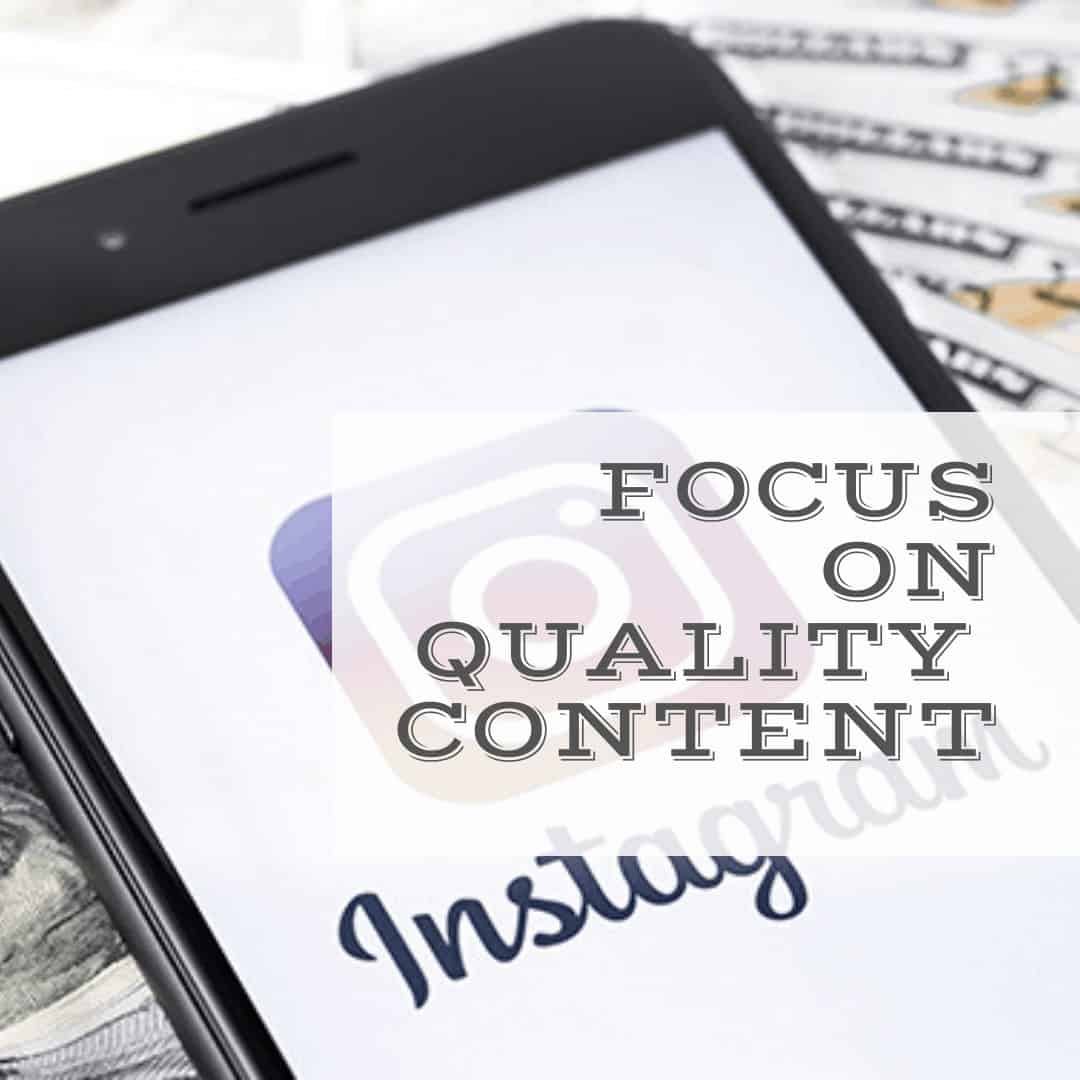 Story or the Main Feed
From a marketing perspective, the story format is fantastic. Because it creates pressure that we marketers love – If you don't see this story now, it will disappear and you will never be able to see what we did last night.
Story formats rise in popularity can be seen by the number of stories published, views and the functionality that Instagram constantly improves.
It's important to know that 100% of users are watching the main feed. On the other hand, only around 70% of users are watching a story feed. Probably because some don't like stories and some older users don't even know it exists.
So, your content should not have a story format as the main focus, more as a booster or something extra in your content arsenal.
Giveaway
Marketers love a giveaway. It's great for enhancing the number of followers and its more organic then ads.
Giving some rewords and asking people to follow you is nice. What many don't know is that the first day after the giveaway is the most important in the whole process.
Logick is simple, people will visit your channel and will decide on following you or not depending on the quality of your content.
IGTV
This format is popular for many reasons. It pushed the 60 seconds barrier on Instagram, its easy to make and video format is usually vertical which is something that most phone users like.
IGTV is still relatively new. Of course, Instagram likes to promote all of its new fixtures and will definitely love to promote your IGTV content.
Topics for IGTV has to be in line with content that you are already promoting. A continuation of your content strategy.
(UN)FOLLOW STRATEGY
Unlike Facebook, Instagram allows two-way communication. It is generally good for business because you can be the first to start an interaction with a potential customer.
Problem is that if you unfollow people it can lead to some negative aspects. You annoy people, the Instagram algorithm will see it as an unexpected behavior from the user or business and people won't be impressed with you following them or unfollowing.
This does not mean that you shouldn't follow anyone. You just need to create a meaningful interaction with people that you follow.
Paid Advertising
Like on every social network, it is hard to be popular with only organic content, no matter the quality. So, using paid ads is inevitable
I am sure that most of you know how to use Facebook Ads Manager and create ads for Instagram. This is not a guide for that.
What I will mention is that you have the power of the most precise audience targeting at your fingertips. Also, growing your sales is one of the biggest reasons why you are using social networks. So, if you want to boost your sales and get many conversions paid advertising is the solution.
Influencers
Influencers are not just very popular but they have a big influence on their followers. That is why they are so desirable as digital marketing partners.
You can also analyze their channels and try to learn how they become so popular.
When selecting a potential influencer try to judge how well are they fitting with your brand. Is it natural for them to use your products? What is their audience compared to yours?
Also, make sure that you ask for a certain number of conversions for your money, products or such.
Don't expect miracles and base your success on a relationship with influencers. They are there to complement your channel.
Buying Followers
This is wrong on so many levels but ..fine let's make a list on why:
1. They are only giving you empty numbers, not actual engagements. You need customers and potential customers on your business profile.
2. A big number of inactive followers will lower your visibility among the real ones.
3. It is unethical.
4. Your business page can get a long term ban or a permanent one.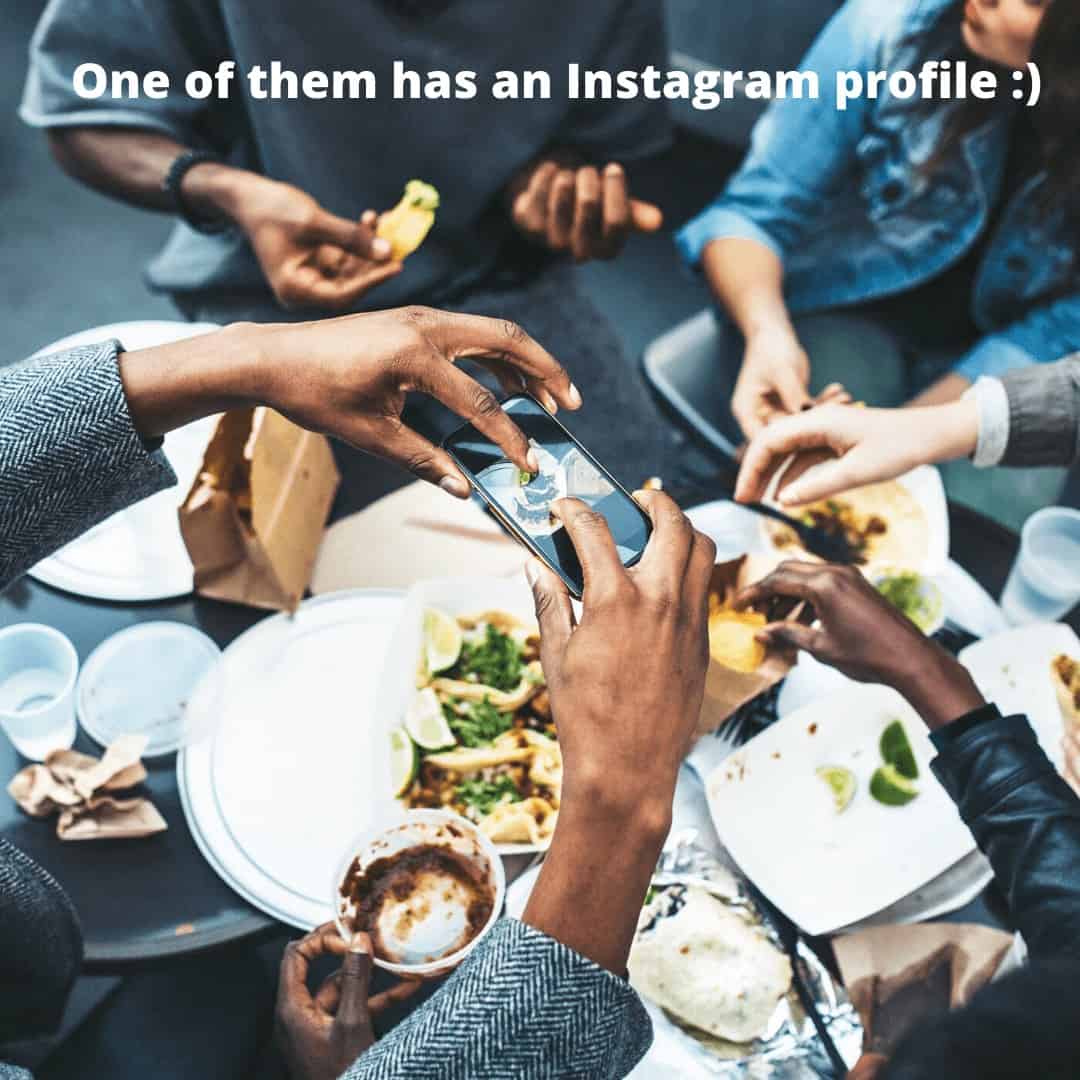 Instagram is terminating likes
There is a lot of talk about Instagram's decision about terminating like fixture. What really happened is that Instagram is trying this in 5 countries.
So far, in all 5 countries, there is a noticeable fall of engagements. Guys from Instagram claim that it's a good price to pay because now people that don't have many followers do not feel social pressure.
It's important to note, that you will still see who liked your post. Just you won't be able to count them. So, all the algorithms are the same and people will still like your content if it's interesting.