Top 6 Easiest Business Ideas For Teens to try out:
Online Tutoring
Offering Design Services via Upwork and Fiverr
Selling Handmade Products via Etsy
Managing Facebook and TikTok Ads for Small Businesses
Become a Youtuber or TikToker
Work as a Freelance Copywriter or Designer

The article continues below with many more ideas!
Are you a teen, have a son or daughter wanting to start a side hustle to earn extra cash, or know someone looking to do the same? These top business ideas for teens are easy to start and need little to no money to get going.
Maybe you're just excited to start building your CV to get ahead of your peers in finding work. After all, recruiters don't really care about your education as much as your work experience. Whatever the reason, you're in the right place! Without further ado, let's jump into it!
We're always updating this list with fresh ideas, so bookmark this page and check for new info every week!
---
The Ultimate Question – Should Teenagers Start Their Own Business?
Before we start, you need to be able to answer these questions honestly. Do you have what it takes to be an entrepreneur? Are your skills and talents a good fit for the business world?
To find that out, you need to know yourself on a deeper level. What are your strengths and weaknesses? Is there something you can do better than other people? Do you have the drive and motivation necessary to manage your business?
If the answer to these questions is "Yes," then starting your own business in your teens is definitely worth considering. There are lots of opportunities available, from online tutoring and freelance writing to selling handmade products on Etsy. But the key is finding something that matches your skills and interests.
Education Vs Work Vs Side Hustle – What's The Best Option?
One of the biggest challenges that teens face is deciding whether to focus on their education or work. When making this decision, it's all about your priorities. First, try to identify your short-term long-term goals.
For instance, if you want to become a nurse or doctor, then it's probably not a smart idea to drop out of school now and start working. However, if you're considering something like business management or marketing, then it might be okay because those skills can be learned without a degree.
Second, determine how much time and money you have available for school versus work. If you don't have many resources at your disposal and need to support yourself entirely on your own, then a job may be your best option.
Still, if you have family or friends who can aid you in your financial struggle, you should probably put education first.
Whatever you decide, remember to follow your instincts and do what's right for you. There are no right or wrong answers when it comes to this question, only what makes the most sense for each individual.
Start a Business Alone Or Search For Partners?
Another major decision you need to make is whether to start your business by yourself or partner with someone else. There are pros and cons to both options.
If you go solo, then you'll have complete ownership over the company and will be able to make all the decisions. However, you'll also need to do everything on your own, which can be stressful at times.
On the other hand, working with a business partner gives you access to their skills and expertise. You can also rely on an extra set of hands when things get busy.
The downside is that there may be disagreements about what direction the company should take and how money should be spent. In this case, it's important for each person involved in the partnership to treat it like a real relationship – with communication, trust, and respect.
The best way to decide which option is right for you is to think about your own strengths and weaknesses. If you're good at making decisions and working independently, then going solo might be the best route.
But if you prefer collaboration and enjoy working with other people, then partnering up could be a great way to get started.
Take Action and Get Started – The Essential Step to Success
Once you've decided to start your own business, it's time to take the leap and make it happen. Though it can be an intimidating process, there are some things you can do to overcome your fears and increase your chances of success.
First, learn as much as possible about entrepreneurship. That means googling, reading books, listening to podcasts, and taking courses on business and marketing. The more you know about running a business, the less daunting it will seem!
Second, put together a solid business plan. It's not that deep, just include your goals, strategies, and financial projections in it.
Having a well-thought-out plan will give you a roadmap to follow and make it easier to raise money from investors or get a bank loan.
Third, surround yourself with supportive people. Find mentors, join entrepreneur groups online, and build a network of like-minded individuals who can offer advice and guidance. Moreover, these people will be invaluable resources as you start your exciting journey as a teen entrepreneur.
"I never dreamed about success, I worked for it."
---
Online Tutoring
Next on our list is tutoring online via Skype, Zoom, Facebook, and other social media and chat platforms. Tutoring is a tried and tested idea that many teens should try during their high school years.
Everyone has a skill they excel at that may be worth teaching others. Of course, they can vary in terms of usefulness, but the more beneficial they are the more people will be interested in learning them.
To give some context, musically gifted teens can teach others how to play instruments or music theory. Talented artists can teach drawing, painting, and the like.
Some have a flair for math, science, writing, or other school subjects. Hence, these teens can become academic tutors and teach their skills to younger teens or kids that might need them. That's why test preparations for for SATs, ACTs, and other standardized tests are especially popular and lucrative.
Watch this video from Shawn Esquivel, where he explains how to easily make a few hundred bucks per day tutoring online as a side gig (when you are a teen):
---
Sell Online Courses
Aside from tutoring, among the less costly business ideas for teens would be selling courses online. You've probably heard of Skillshare, Udemy, Teachable, etc. That's because people are flocking to these platforms to sign up for courses.
But what makes them stand out? Well, it's pretty simple. The prices are affordable, you can take a course at your own speed, you don't have to interact with a teacher, and you can learn a practical skill along the way.
So, why not cash in on that? Why teach your students directly, when you can skip the human interaction all together? There are already countless examples of people earning hundreds of dollars off of their video courses. As your videos gain popularity, your profits will go up!
What makes this business idea for teens even more irresistible is that you already have everything you need. Do you have a stable internet connection, a laptop, and a microphone? Then you're all set!
All it takes is creating an account on any of these sites and filming instructional videos. However, you would need to decide what audience you'd be targeting and what subject you'd be covering. Would you be teaching math, a language, origami folding? The sky's the limit!
If you want to speed up your journey to becoming a top seller, you can always promote your courses on social media. Tell your friends and family to spread the word. Never underestimate the power of word of mouth!
If you want more details on how to start selling online courses, check out this video on How to Create an Online Course that SELLS! (Step-by-Step Tutorial):
---
Teaching Programming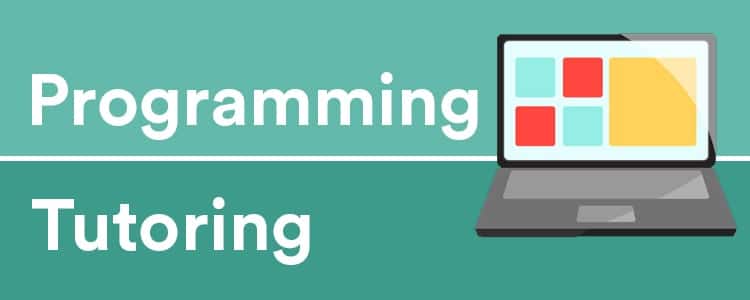 Live Lessons & Tutorials
Programming is hailed by a lot of people as the ultimate job of the future. This shouldn't come as a surprise, since the wages are incredibly high, the work conditions excellent, and employees are generally very satisfied.
Sadly, this job isn't for everyone. It takes a lot of natural intelligence, studying, practice, and enthusiasm to become proficient in it.
Whoever is blessed with these traits can enjoy incredible success doing business that involves programming. After all, some of the greatest companies today started as programming startups!
A great first step would be to cover some courses on Udemy and find work on online platforms like Upwork.
Basic Computer Skills
Another idea would be to try tutoring basic computer skills Like Excel, Microsoft Word, Photoshop, Email, etc. If this industry piques your interest, but you don't consider yourself a programming genius, you can be a computer tutor instead.
You were most likely born with a laptop on your lap, so this job should be as easy as pie for you! That way, you can tutor children and adults in the fundamentals of using the computer. And if you're skilled enough, you can also teach them some more advanced tricks, too.
This business idea for teens can be started immediately by simply heading to a public library or community center. This should be your hunting ground for potential students. What's more, you can give out your own flyers to people who might not be as tech-savvy, like seniors.

---
Freelance Services
If you have a knack for design, why not start charging for your services via Fiverr, Upwork, and other freelance sites? Are you a creative tech geek? Then, design is probably something you enjoy doing in your free time.
Design is quite a broad industry that includes jobs like graphic designers, web designers, and a bunch more. However, for this article, let's focus on the first two.
If you're gifted in design, a clever business idea can be to start designing logos or brand elements for other companies. If coding is your thing, you should definitely try out web design, too.
Businesses post thousands of listings for jobs just like these daily, so you won't have trouble finding work. You just need to know where to look! Start by combing through sites like Upwork, Fiverr, and others.
You'd be surprised where career paths like these could take you! Design can be a very profitable business venture for teenagers. Furthermore, it can easily lead to a long fruitful career. Thus, if you have a creative bone in your body, this would be your go-to way to launch a business.
Still not convinced that working as a freelancer could be your calling? What if we told you that design is one of the best businesses to start with little to no money? That it can put money into your pocket with minimum risk? That's more like it!
Obviously, your success rate in any profession depends on your personal skills, so we highly recommend watching Youtube videos and taking a few short courses that have gone viral on sites like Skillshare and Udemy.
Here's a great video to watch on How to Make Money as a Designer on Fiverr by Nick Newsome!
---
Become a Retailer
Indeed, the world of work keeps on turning and new jobs are being created every second. And so, 20 years ago you wouldn't have had the opportunity to become an Etsy Retailer. But now you can and SHOULD! Are you into arts and crafts? Then, sell your creative products or print-on-demand items on Etsy.
This platform is continually growing in popularity, evolving and expanding its collection of unique trinkets to buy. If you're a crafty individual that likes creating nifty and interesting items, Etsy may be the perfect workplace for you!
First off, find your niche (art, jewelry, clothing, etc.) and start making and selling your products. Try to focus on creativity, quality, and uniqueness to help yourself stand out. Remember, there are lots of people earning a comfortable living this way, so why wouldn't you, too?
When it comes to ways teens can make quick cash, this one is especially appealing to girls, as the number of women selling their handcrafted wares on Etsy.com is astronomical.
And you know what? The audience really REALLY loves high-quality handmade stuff on Etsy. So it's definitely one of the best small business ideas to consider if you love making handmade accessories and practical items.
Linh Truong did an awesome job explaining how she started an Etsy store making thousands of dollars per month as a side gig. Check it out!
---
Social Media Consultant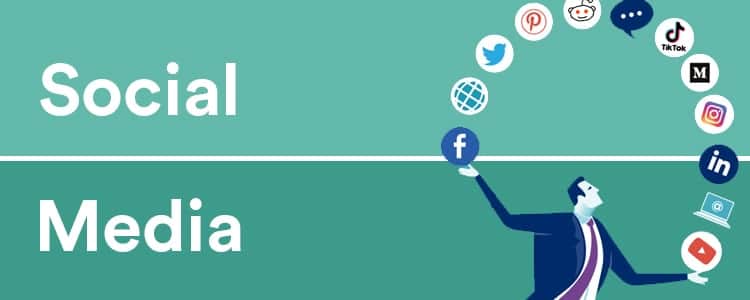 Today's teens are growing up in the digital age. Clearly, they have an advantage compared to their seniors in fields related to the web. Maneuvering social media platforms is second nature to teens, while older generations have to learn them from the ground up.
For these reasons, social media experts tend to be much younger. If you can relate to this, then you should consider becoming a Social Media Consultant for Facebook, Instagram, Twitter, Pinterest, TikTok, and more.
Launch a social media marketing career and turn your side hustle into a great revenue stream by taking care of your audience and having fun, too! No doubt, you've noticed that Instagram, Twitter, Snapchat, and Facebook are crawling with ads!
Companies launching these ads are thirsty for more clicks, so they need people who know how the platforms work. This is where you come in!
Companies are willing to pay top dollar for experts in the field. Therefore, if you're successful at managing and creating engagement on social media accounts, this might be the perfect teen business for you!
And you'll be pleased to know that it's quite easy to learn how to run and create engaging social media content. You might already have some impressive ideas!
This job could be your best fit if you love organizing things. If you're into managing posts on a business' social media page or introducing new ideas to get the company more customers and clients, then grab this opportunity! If you don't know where to begin, you can try getting clients via freelance sites like Upwork, Fiverr, and PeoplePerHour.

Udemy and Skillshare offer an excellent tutorial on social media marketing and management. If you want to brush up on some skills, start there.
Also, you can build your own website, as it may be a great starting point for your business. However, if you don't have a large social media platform, finding clients and creating your own online store won't be as easy.

---
Become a TikTok Creator
One of the newer business ideas for teens that has become desirable to numerous high schoolers is becoming a TikToker. The reasons are obvious: TikTok videos are easy to make, you don't need any special equipment, and your fun little project can turn into a fruitful business fast.
Thanks to TikTok's built-in user-friendly video editor, the platform has become a creative outlet for teenagers to express themselves and showcase their skills.
Whether it's dancing, singing, doing comedy sketches, etc., there's an equal chance for everyone to get "discovered", grow a following, and earn money from ads, sponsorships, and collaborations.
Even adults are finding their way onto the platform. Basically, you can make money doing what you love most there. Could you think of a better way to earn extra cash?
But don't underestimate the process. Think of your favorite TikTokers – those would be your competitors. Sure, some of them got lucky and remained popular over time. But you'll learn that it's hard to create a viral video, and even harder to keep your newfound audience and popularity afterward.
Here's an insightful video explaining How To Make Money on TikTok in 2023:
---
Run A Youtube Channel
One of the most accessible businesses teens get into these days is YouTube. This online platform lets people earn a living by creating authentic videos, while growing a following. Starting a channel is free and easy, but reaching popularity is anything but that.
To be frank, the competition is fierce. There are hundreds of thousands of competing creators fighting for subscribers and views. Fun fact: The majority of successful Youtubers were graphic design enthusiasts, who created their channels in high school. They wanted to start a business and enjoyed the idea of entertaining a large audience.
To make it on YouTube, try finding a less popular niche, focus your content around it, and try to grow your channel, accordingly. If you can pull it off properly, you can gain loads of views and subscribers and start earning money.
After you've chosen a niche, the next challenge is creating videos. What do you talk about? How do you write a script for a YouTube video?
Don't waste time googling when you can just ask ChatGPT instead! AI companies have developed nifty tools that can generate original content, such as ChatGPT. And it's free to use!
You're guaranteed to get hooked on it, as it's literally a simulation of a chat room. Just tell your AI assistant what you need and wait for its reply. Need video ideas? Just ask ChatGPT, but try to make your questions as precise as possible to get the most out of it.
It's even capable of pumping out complete scripts on any topic. All you need to do is ask the AI to write a script for a YouTube video titled [insert title]. In a way, it's like cheating with no repercussions!
Short-form content like YouTube shorts has been skyrocketing in popularity ever since the rise of TikTok. Some YouTubers even have a separate channel devoted to YouTube shorts.
So, if you're more up to creating and sharing short videos of up to 60 seconds in length, it's worth your while. It's short form, ability to reach a larger audience, and make money off of it is what makes it so attractive!
The ability to start a business quickly and easily and the profit potential makes YouTube one of the best platforms for young entrepreneurs. All you need is basic photography skills, knowledge of graphic design, editing skills, a free editing tool, a social media page, and some spare time!

One of my favorite channels that I'm subscribed to and have the bell icon turned ON for is Bright Side. They made an incredible video on How To Earn Money On Youtube: 6 Tips for Teens That Are Looking To Make Some Extra Money. Watch it ASAP!
---
Gaming and Game Streaming
Teenagers and gaming go hand in hand, just like live streaming via Twitch, YouTube, and Facebook Live. The video game industry has grown exponentially in just the past two decades. The once niche hobby that only nerds enjoyed has now become mainstream.
Believe it or not, gaming is probably the biggest entertainment industry in the world at the moment. What's more, the profits are insane. In fact, they keep skyrocketing in 2023! This is what makes gaming a thriving business scene that teens should tap into in 2023.
Becoming a successful gamer can open doors for incredible profits! If you're an avid player or just enjoy the occasional Fortnite session, you need to consider getting into e-sports. As a competitive gamer, you could end up making large sums of money!
All it requires is getting good at video games. Of course, that would require years of constant playing. And even with a lot of practice, not everyone can become an e-athlete.
But don't fret, because that's where game streaming comes in! Platforms like Twitch, Facebook, and YouTube offer people a place to stream their gaming sessions. The streamers you'll find there are mostly younger people.
Some of the most popular ones are making millions a month through ads, donations, and subscriptions. If you're not comfortable filming yourself playing games live, you can also record yourself and post those videos to YouTube.
Game streaming platforms are also saturated with competition, so not everyone can make it big. Only the most interesting and charismatic gamers make it to the top with their streams, clips, and similar content. So, practice your social skills!
You can also provide tech support to your clients online. You're a shoe-in for this role if you know your way around social media and can handle multiple clients at once!

Pokimane did an amazing job creating a Youtube video presenting the top 5 tips you need to do as a teen to earn money on Twitch.
---
Blogging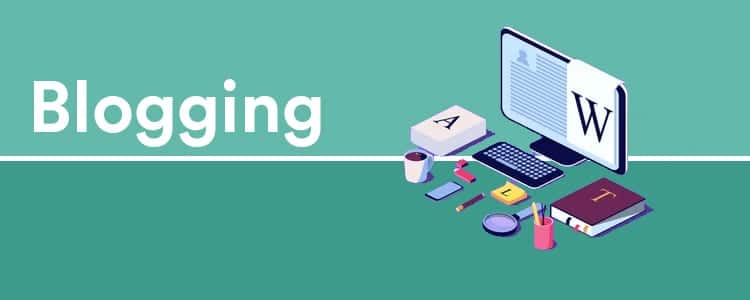 If you have an aptitude for writing about fun topics and a passion for certain niches, blogging may be a tailor-made solution for you! Become a Blogger overnight by using WordPress, Blogger, or Other Free Blogging Platforms.
Blogging is all about being patient and consistent. Your posts need to be frequent, high-quality, easy to read, and appealing to your followers. To turn your blog into a source of revenue, you'll have to work long and hard.
Once you gain an audience, companies will reach to you for paid partnerships, enabling you to earn through ads. This might take months or even years to realize, but a bit of consistency and optimism will surely pay off!
Top Resources Where You Can Start a Blog For Free:
Of course, you can always get a web host, buy a domain, and then install the #1 blogging platform Wordpress on it.
Blogging, like running a YouTube channel, requires creativity and generating lots of content. As is the case with most bloggers, you're certain to run out of ideas sooner or later.
That's where ChatGPT comes in handy yet again! Treat it as a friend with encyclopedic knowledge and inexhaustible inspiration, who's always just a few clicks away.
My buddy Neil Patel published a mind-blowing video many years ago that still holds true. You'll find some of the best tips that have helped me turn this blog into an empire generating $xxx,xxx per year. What will you learn from watching it? His 8 foolproof steps to making your blog successful! Check it out ASAP!
---
Copywriting
Are you a writer at heart? Then drop everything else and consider becoming a Creative Copywriter on a per-word basis. Freelance writing is something a lot of teens decide to do.
And why wouldn't they? Getting into this business is easy. All you need is a working laptop, internet connection, and inspiration. That's it!
There's an ever-growing need on the market for this job. The Internet is oversaturated with written content, and that only means one thing – there's even more to come.
To get ahold of high-paying customers, you would have to build a portfolio, but that's nothing! Just showcase examples of your writing. If done correctly, copywriting can become the ultimate side hustle for English-speaking teens all around the globe.
Useful sites where you can start right away and earn money as a freelance copywriter:
The best part about being a copywriter in this day and age is you don't have to rely only on your skills. Inspiration comes and goes and writing can become a bore. Experiencing writer's block? Ask ChatGPT to generate a title, headline, or even a full-blown article. You can then paraphrase and expand that content.
Maybe you already have a title, but you're drawing a blank. By all means, ask ChatGPT to write an outline about [insert title]. You will not be disappointed!
Just keep in mind that every article needs that personal touch to meet all of the criteria. That's one standard the AI can't meet, so be sure to add your personal experiences and vocabulary to appeal to the reader.

Mike Nardi does a neat job explaining how you can go from having no experience to making over $3000 per month working whenever you want, wherever you want. That's why I firmly believe this is the go-to job for teens! After all, with all the school obligations, you don't really have much time left for full-time work.
Heck, I started with $0 and built a multi-million-dollar company based upon my copywriting services. Mind you, I had no experience when I first got into it. So, take my example and watch Mike's video to get the most valuable copywriting tips for beginners! Remember, it's exactly what led me to become a multimillionaire!
---
Affiliate Marketing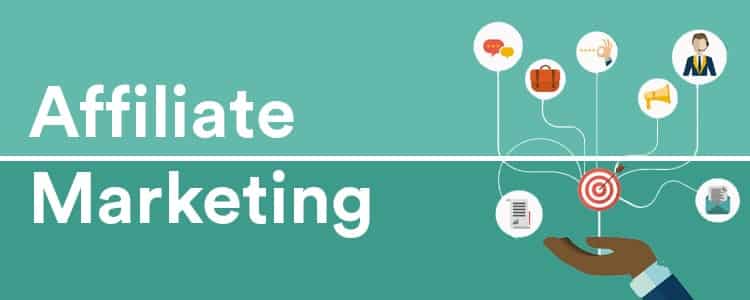 No matter how young you are, everyone and your mom has heard of affiliate marketing! But what's it about? The idea behind it is promoting other people's products. That's often done through an affiliate network. If your promotions manage to sell that product, you will get a commission from the product owner.
Affiliate marketing is a booming industry, and has hit the mainstream in the last few years. It's not expensive to launch a business, and the top dogs earn millions in profit each year. That's why it's a clever business idea for teens, if they can pull it off.
Don't get it twisted, though. Getting started can be more difficult than you think. So, it's advised that you do thorough research in advance. I recommend trying forums like iAmAffiliate, where there is a wealth of information all newcomers should access. Don't worry about the difficulty level, the articles are made simple and easy to read for beginners!
If you're new to affiliate marketing, but want to learn about it, I urge you to check out the Zero to Super Affiliate book on Amazon. It teaches all the basics a teen needs to get started in the exciting world of affiliate marketing using paid advertising (PPC ads).
My friend Joey Babineau made a video explaining how you can use paid ads to promote cost-per-acquisition (CPA) offers. Watch it, this guy is legit and not a fake guru looking to sell you a worthless course on stuff that's outdated.
---
Podcasting
Another thriving industry you need to tap into is recording podcasts! With the help of numerous platforms like Spotify, YouTube, and other apps, you can quickly increase your podcast's audience by just using your charisma to talk about interesting and relevant topics. It's good to be a chatterbox in this case!
Unlike other business ideas for teens, this one will speak more to people that are already interested in being social media influencers.
Transcription
Of course, we can't cover small business ideas for teens and not mention transcription. If you've got solid typing skills and are able to follow audio or video recordings closely, congrats! This is the ideal side hustle for you. This venture requires little to no experience and can provide a steady income stream on the side.
Multiple platforms offer transcription jobs, but the two that stand out the most are Rev and Scribie.
Design
Young people are often incredibly creative and often excel at using graphic design tools. Unlike their older colleagues, they don't require a tech tutor and most teens can help business owners improve their brand aesthetics and marketing efforts.
If you decide to try your luck in the graphic design, remember that you probably won't land killer jobs right away. It usually takes years if not decades to become proficient in using the tools and identifying methods that work best.
But luckily for teens interested in this field, the startup costs are incredibly low. Therefore, there's no need to worry about spending money only to get useless results.
If done properly, you can quickly become a successful business owner, a trusted designer, or an online graphics seller in no time! So, invest a few pennies and start working right now!
E-commerce
This one takes the cake for teens that are already passionate about fashion or other popular trends. By opening an online store, you can reach a larger audience than you would if you were selling your wares on the streets. There are many various e-commerce platforms out there, like Shopify and Amazon, that you can hop on to create your online store!
App developer
Interested in coding and designing apps? Well, then this business idea is what you want to focus on! With sites like Appy Pie and Code Academy, you can easily learn how to code and develop apps with virtually zero experience! Once you've made an app, you can sell it on the App Store or Google Play. Just like that!
For most tech-savvy teens, this would be their dream online business! Why, you ask? Because there's almost no investing and no risks involved in making a fortune this way! In fact, it's one of those ideas for teens that even the older audience can utilize and profit from.
If you have this knowledge, a business idea like this could truly catapult you to success! After you choose this career, you can expect to build a very lucrative business. Get ready to ignite your entrepreneurial spirit and make massive profits!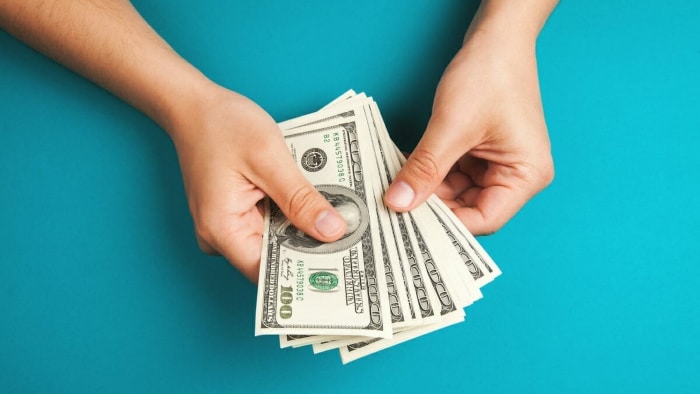 Bonus Ideas
These suggestions aren't the only things a topical high school kid can do! Loads of youngsters find success in babysitting, child care, dog walking, pet grooming, pet sitting, or helping out with any furry friends in general.
You just need to use your imagination when it comes to finding work. Identify people's needs and things they don't have, which you can provide for a certain price.
Think outside the box and harness your creativity. For instance, you can utilize school art supplies to start a small business. But don't underestimate it!
With increasing positive feedback, it could grow incredibly fast. If you're lucky, your arts and crafts could even end up in art galleries or department stores across the country!
This has happened before with T-shirt producers, bath bomb manufacturers, greeting cards, cake decorators, and the list goes on! All you need is a solid business plan and some practical skills to make it happen!
Still in the dark about what you can do to earn the big bucks? Nothing has tickled your fancy yet? YouTube is a goldmine of free and helpful information.
So, if you're done reading articles about business ideas for teens, then switch to video mode. These Youtubers cover side hustles and can teach you how to build a profitable business off of them:
Small Beginnings
Before anything else, you need to "plant the seed". Take car washing for example. You can start by washing cars for extra cash. If that proves lucrative, try opening your own improvised car wash service at home.
All you need is a hose, some washing equipment, and low prices to attract people from your neighborhood. If you can create basic designs in Adobe Illustrator or Photoshop, you can quickly create billboard designs and flyers to help promote your business.
Or maybe you're more open to providing laundry services, lawn care, organizing birthday parties, window cleaning, providing recycling services, house cleaning, or other forms of cleaning services. Just remember to practice good organization and time management, so that you don't miss out on clients.
All it takes is determination! You'll soon realize that you can take your part-time job and quickly scale it up to a point where you are making serious money off of it. The first step is to decide what type of business you want to start and then dedicate your free time to making it a full-time commitment!
---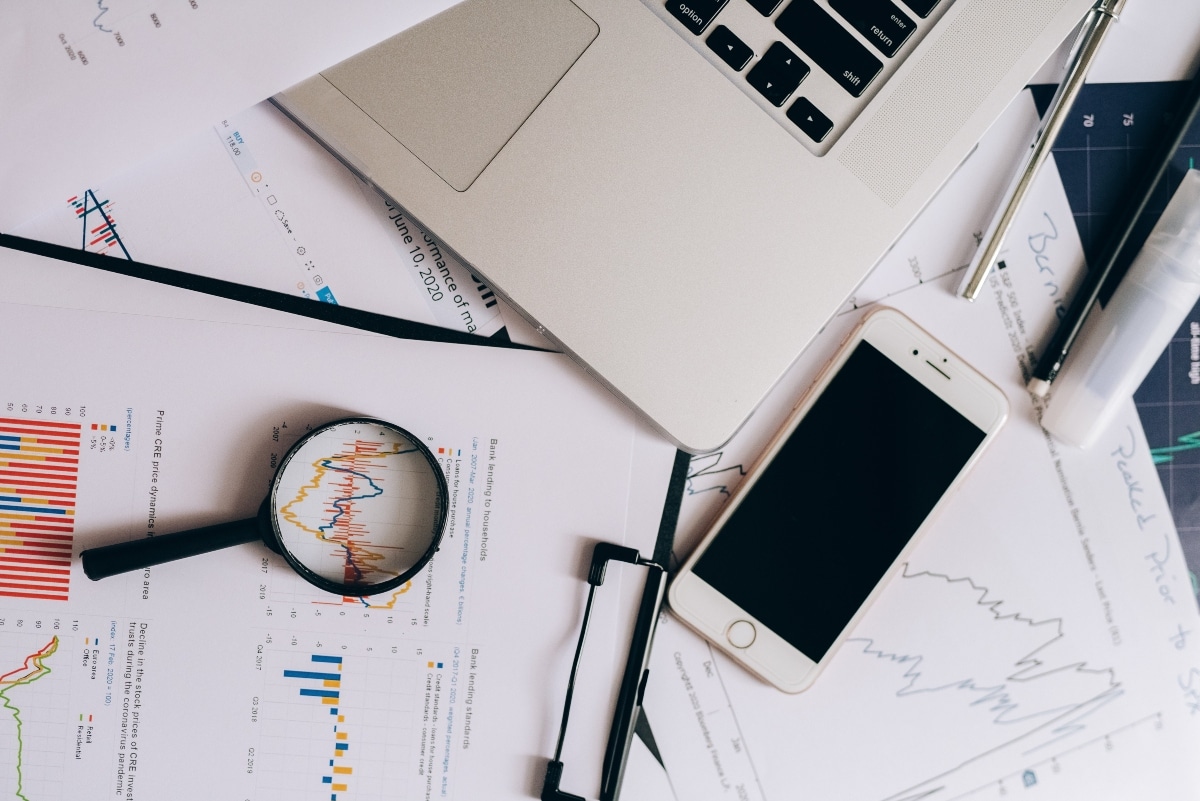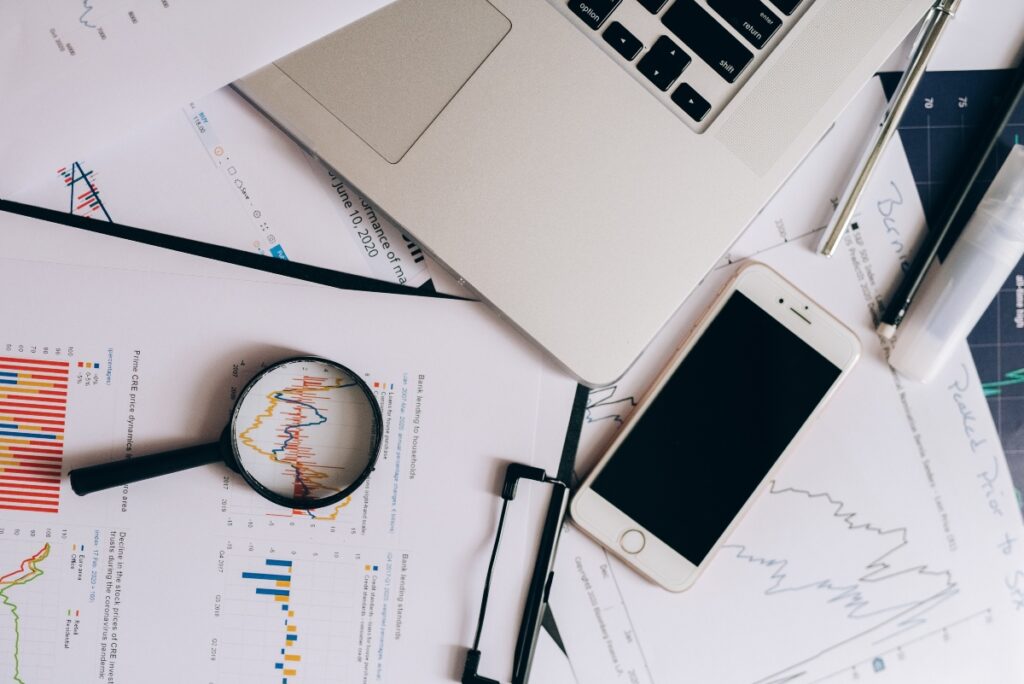 Get Started!
Now is the right time to get started! Teens have a major advantage and endless opportunities to make money online. If you're a parent, encourage your children to take action!
If you're a teen who's looking to boost your allowance and start a successful career, there's nothing you can't do with dedication and hard work.
We've mentioned some of the most effective business plans for young people in 2023, but that's just the tip of the iceberg. There are a range of businesses we didn't cover in this article, but that are just as profitable and easy to get into.
The most important tip you need to remember in any case is that you need to work hard, stay consistent, and TAKE ACTION.
You can opt for a certain business based on the amount of work you expect to get during the year. This means that you can enjoy stable work all year round as a graphic designer. But if you decide to be a gift wrapper or lawn care expert, that means you're managing a seasonal business and getting work only at certain times of year.
This approach could be very helpful, as you would quickly learn what's in high demand, and improve your skills faster and at your own pace. If you're new to an industry, help is always available online.
If you want to launch an affiliate marketing business, join a forum and read a couple of blogs. If you're into programming, complete a few courses on Udemy. Do whatever you can to improve and get ahead of your competition in the market.
The essential characteristics you'll need to reach your goals are dedication and enthusiasm. Although you may not achieve them tomorrow or the day after, you'll gain new skills and experiences quickly which will prove invaluable in the long run. With enough effort, word of mouth will spread fast. You'll soon be getting paid all year round for your hard work!
Have you started a small business? What are your plans? What advice do you have for teenagers starting a new business? Share your opinions with us in the comments below and help out our teenage readers!