3/3/2015 – We've moved to our new office – The Castle; at the end of November of last year.  We are currently having the exterior finished and when it will be,  I'll be posting up photos of the new and improved team.   My media buying team has trippled in size since the move, now I have 21 full time employees running campaigns.   Why?  Because it is necessary to stay ahead.
When I started media buying, I started right away with 1 full time assistant, and one full time designer.    So knowing nothing, I was in the hole a couple grand a month even before I executed my first mouse click to login to my CPA Network.      Some might say I was crazy,  but I was under the belief that as long as I approach affiliate marketing like a business,  I will succeed, and I did – big time 5 months in.. but that's another story.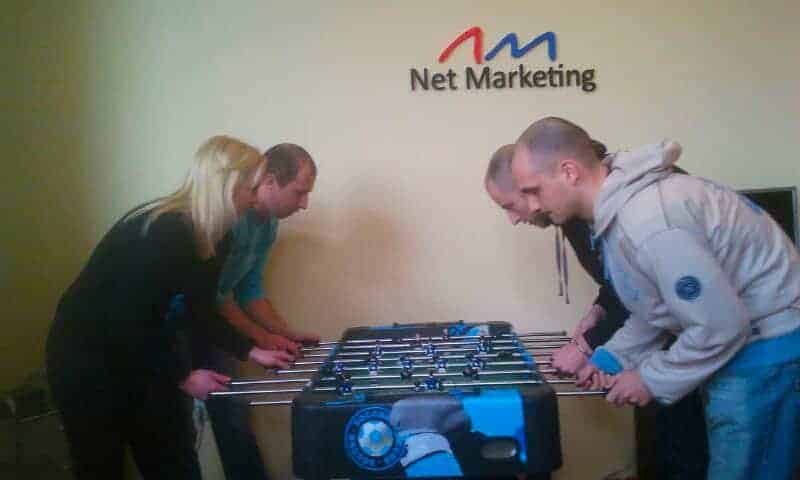 I was down and in the red over $20,000 by the time I figured out how to make money buying ads, and then it hit – really hard.   Instead of saving all that cash, or buying fancy toys (like a nice car, or bigger house, or going to the cocoa islands) I reinvested all that cash, rented an office,  hired more staff and coached & trained my employees how to run campaigns so we can Stack That Money!     And it WORKED and continues to work to this day!
It's no secret that making high $XXXX/day requires a lot of work not only that; now it takes SPEED,  SYSTEMS and ORGANIZATION!
Offers come out one day, only to get paused a week later – Kick Ass Offers mind you like the ones YeahMobi has right here – a one man army can't possibly respond to all things needed to be done.   But a media buying team, efficient systems can – and get you to your goal of 1K, 5K,  10,000$ profits PER DAY!    I know they got me to where I am today.
Check out my current office + meet the crew, it is around 1000 square feet (100 square meters) – 3 offices, kitchen/dining room and 2 bathrooms and a hallway basically.    
Pic #1 – Below are my campaign setup (data entry) and optimization employees.   When I ran Clean Master global for example,  I had 4 guys setting up Clean Master in every single geo,  in every single banner size, in every single language.   We had over 5000 campaigns up in 24 hours!   I'd love to see a one man army do that 😉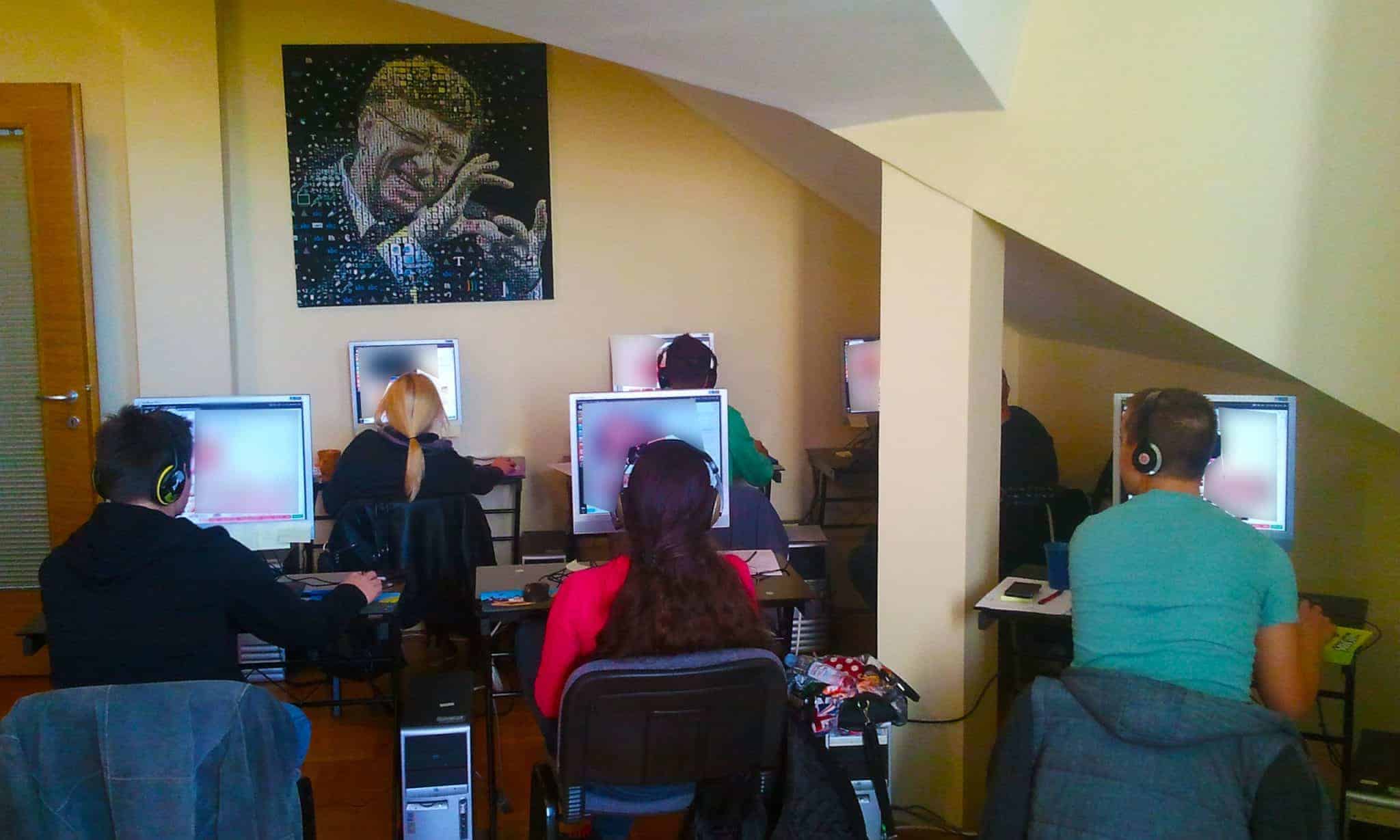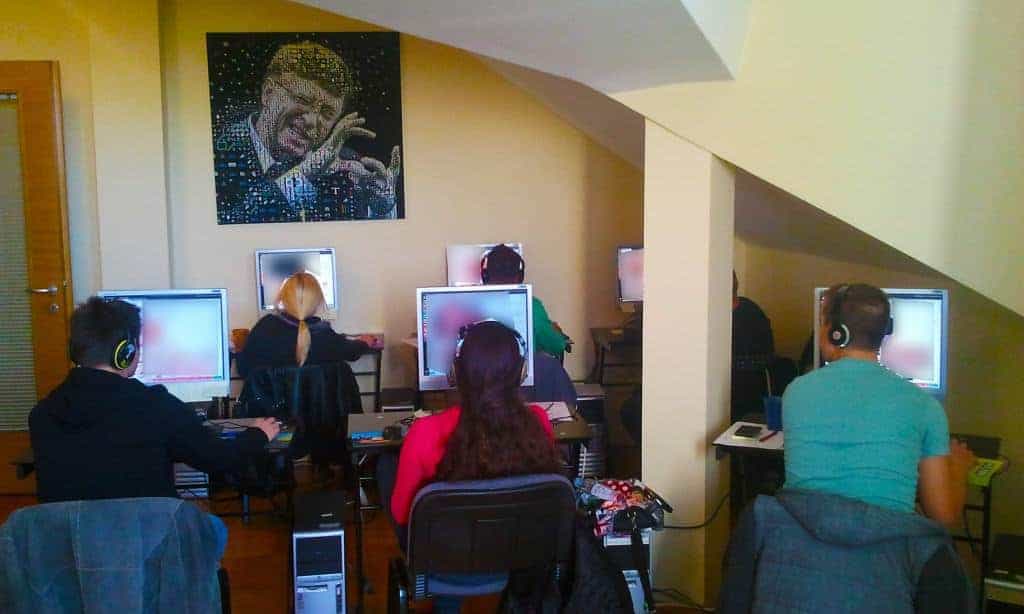 Pic #2 – Here are my 'researchers' that seek out offers,  talk to CPA Networks to see who has what, and get stuff organized and due spying for me – I don't have time to do that, so I delegate.   A trick I learned years ago.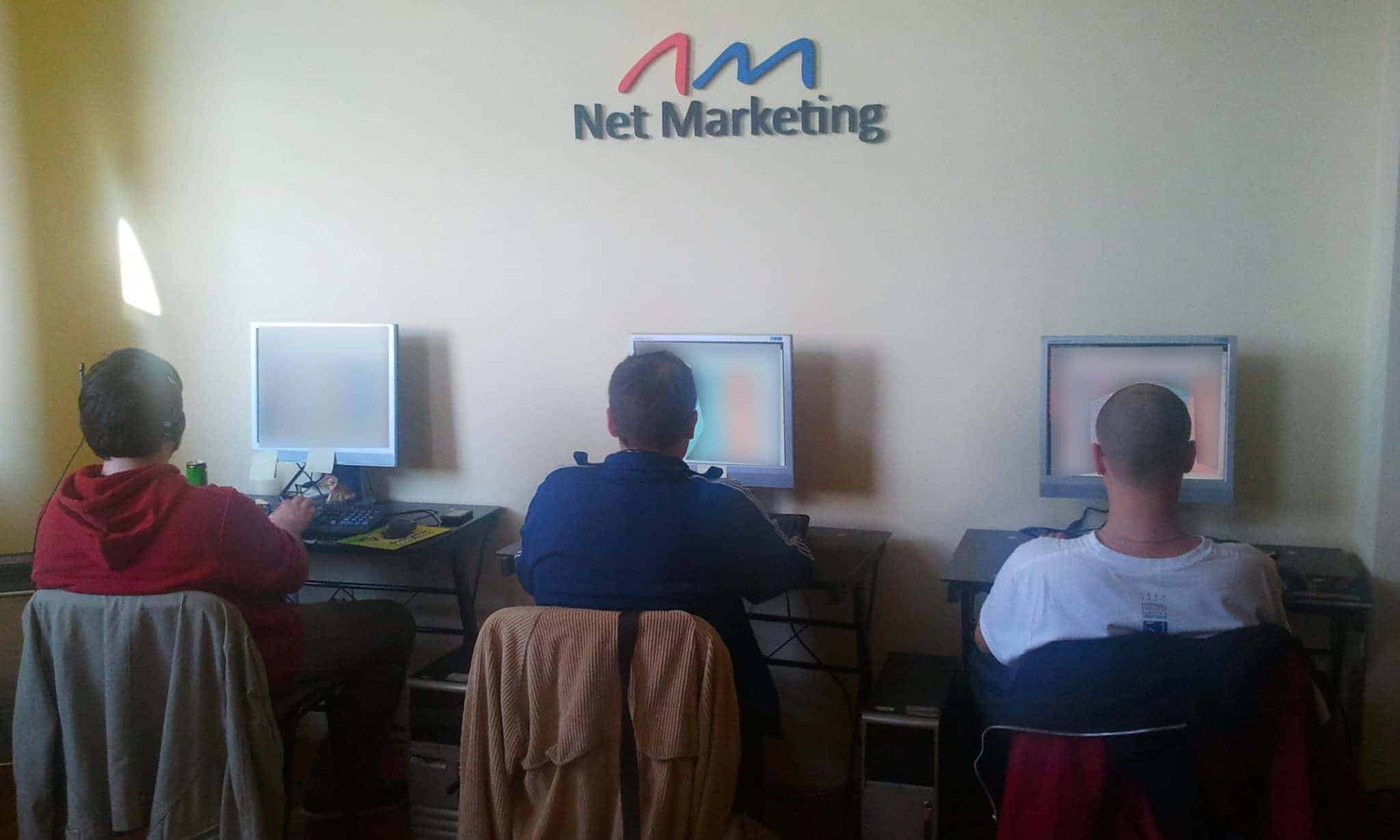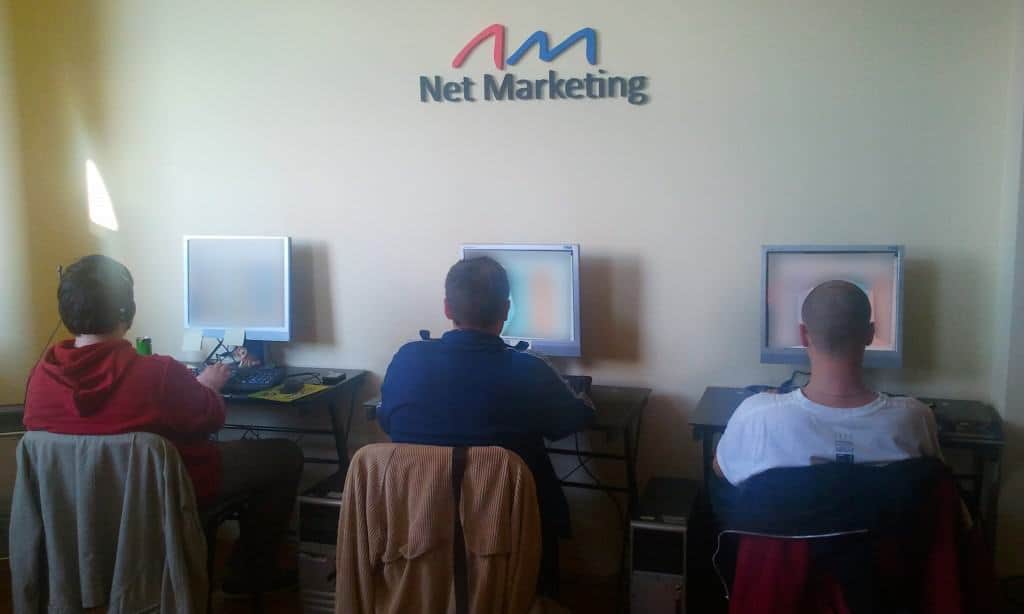 Pic #3 – This is where me (iAmAttila) and my personal assistant sit.    See that beautiful picture on the wall?  It is of my hometown Vancouver, BC, Canada!

SIDENOTE:  Nevermind the Alcohol that has been censored on the side tables. 😀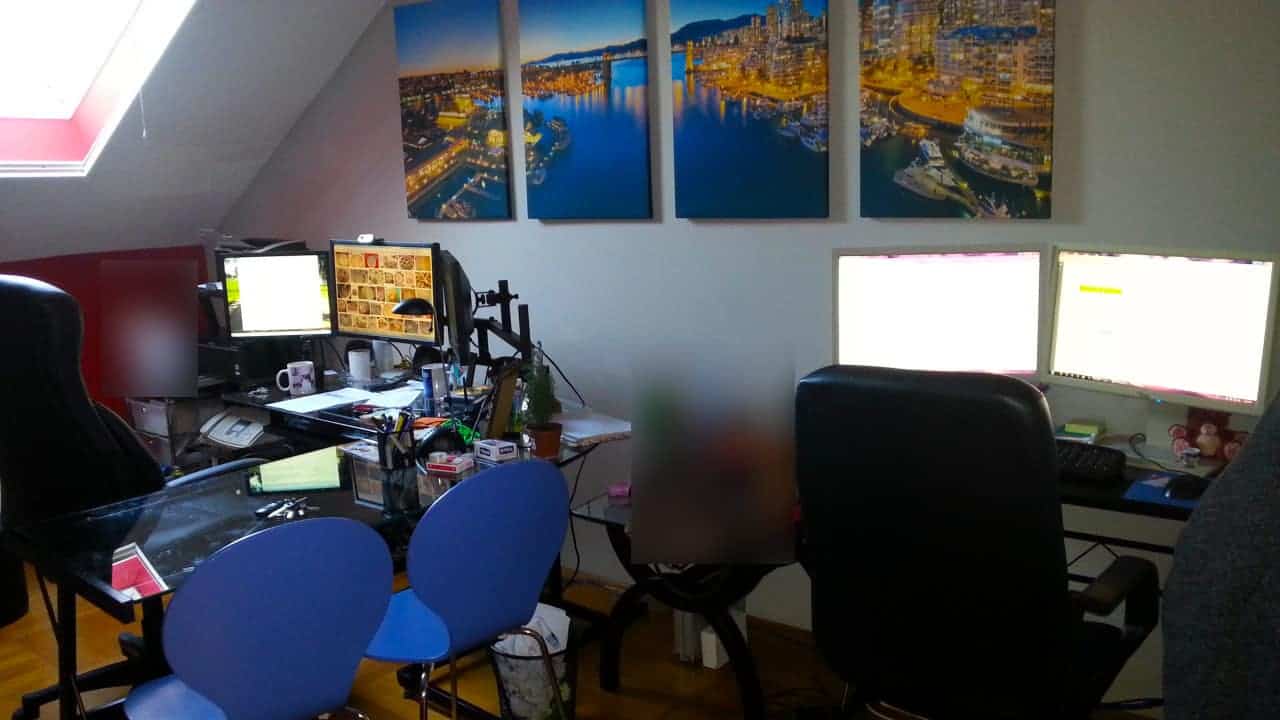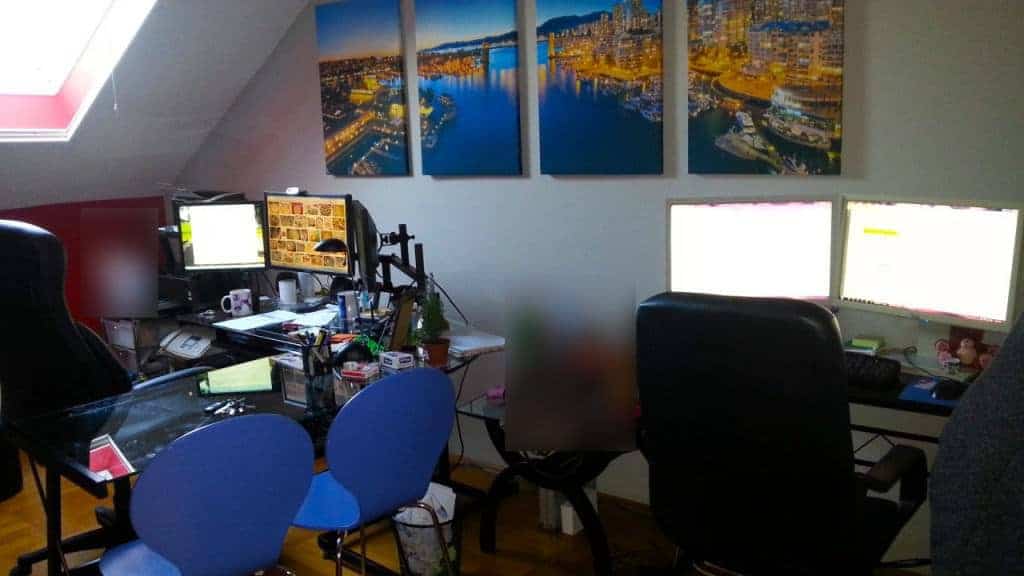 …My Media Buying is doing very well, and i know from experience that more people working on my team = more money and revenue .. so I decided to continue this growth and build my moats (Moats that let me dominate traffic sources, and get offers exclusive just to me!)
Unfortunately the office you see above can't really handle more people comfortably, so a few months ago I bought a half completed building in the dead center of the city here.             Renovation has been on going and I am sharing an in progress photo with you below.
When done, we will have 4500 square feet of space, and I will be able to hire more people – I have plans to ad 10 new media buyers to my team as fast as I can coach them, so they can make me more money!       This is how you do it now-a-days running all legit if you want to make $xx,xxx a day.
Here is the new office at its current stage,  my son calls the new office building The Castle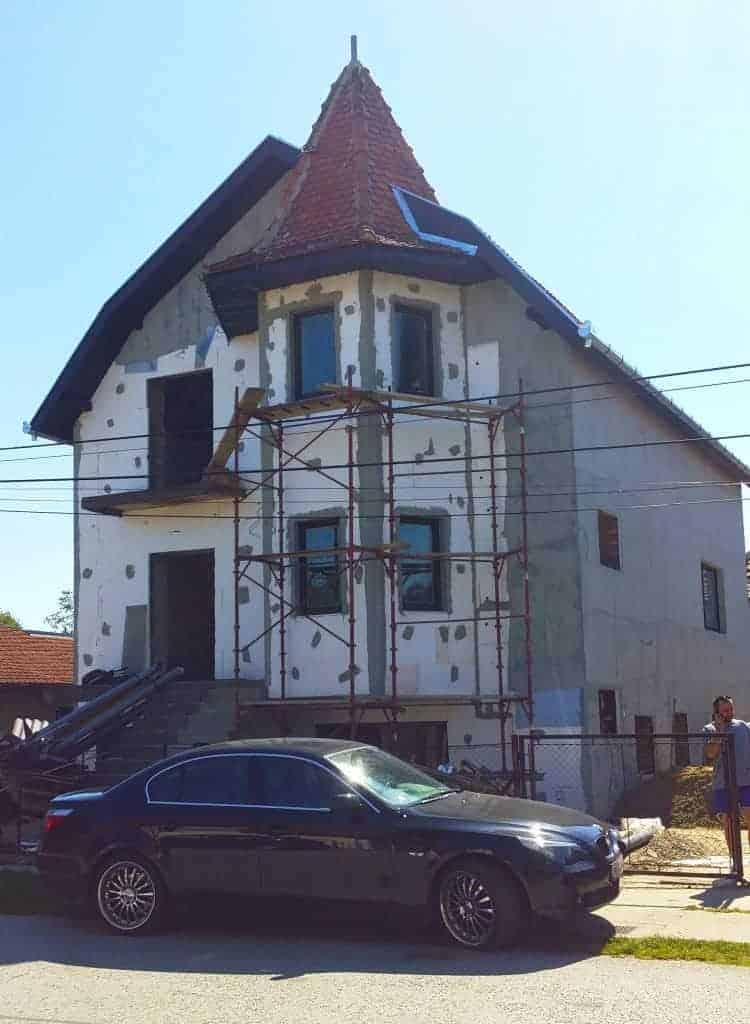 PS:  Want to get help on how to build your own super team?   Leave your questions in the comments, I'll be more than happy to help.
PPS:  I received some emails people asking OMG is that where you work from – referring to this post (aka my ghetto makeshift standing desk at Home) – hope this post answered your questions 🙂