Conferences are usually boring AF, not Affiliate World. It has been my favorite conference ever since its inception. It feels great hanging out with like minded people that don't lose you after the "WHAT DO YOU DO?" question.

This show was HOT! Conversion Club threw one of the most insane parties with crazy dancers in ultra hot and spicy outfits (more on that later). And well the weather was hot, and there were a lot of hot things at the show like the models from 1WIN, one of the biggest sponsors this year.
Everytime I do one of these recap posts, all those that missed out (yea You know who you are).. that didn't go… wonder, so what's HOT this year? What are others doing to make money? Who had the biggest stages? What kind of 'patterns' jumped out to me.
I'll tell you all of that but before I get down to golden nuggz we all love, let me take you through my Journey attending AWE BCN 2023 with Dora.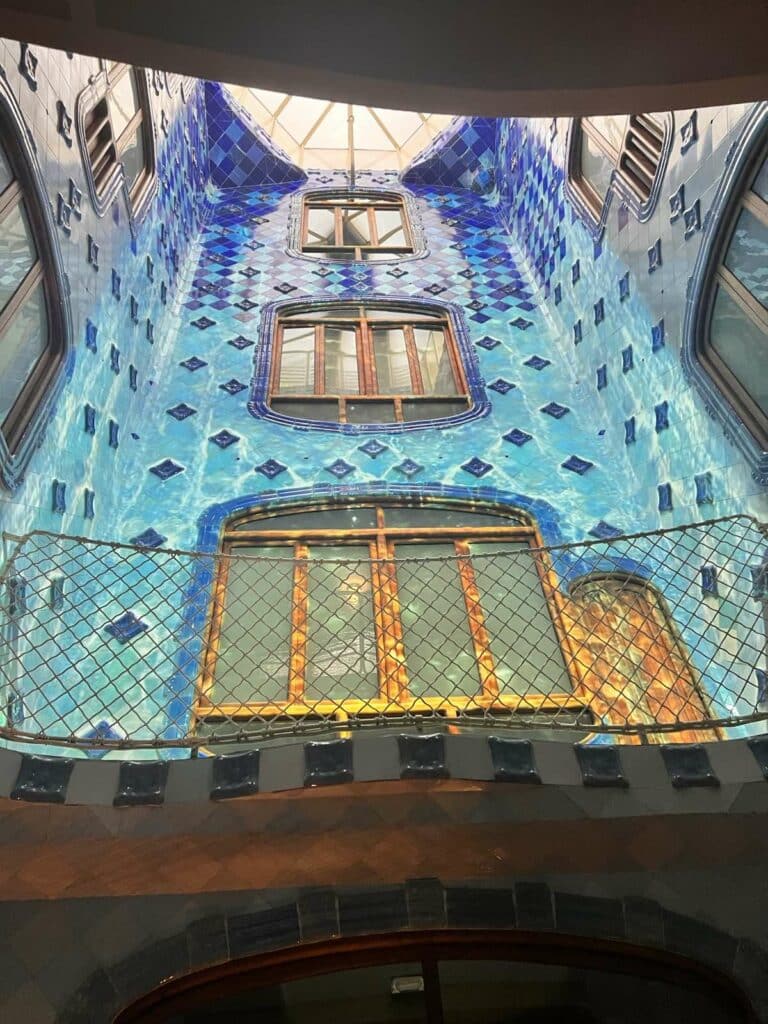 And that pretty much wrapped up Day Zero.
Affiliate World Day One – July 12th, 2023
By the way, who could Forget the killer Farmerjack Socks? 😀
After a super long wedding anniversary celebration, we rested up and off we went to our next stop, my speech at the event hotel for Conversion Club.
It was a panel with Clickdealer about lead gen and the mistakes affiliates make switching from BH to Lead Gen.
At around 3/4AM (can't remember tbh) we said our goodbyes and went back to sleep. It was time for DAY #2 of the conference!
Affiliate World Day Two – July 13th, 2023
This was an ultra fun week of networking, partying, having fun, and exploring as a tourist. Trying new restaurants, meeting new friends and making memories most importantly. Thank to Chad, and the amazing crew at Affiliate World for making this all possible for us. For us computer dorks, who are always sending funny memes to each other and few times meeting up in person.

What were the take aways? It seems like crypto networks our out, replaced by Casino (they have spent the most on the top stages) followed by ECOM and Traffic sources. Lead Generation is on the sidelines. It could be because it's ultra hard compared to standard affiliate offers. In my speech at the Conversion Club meetup… I touched on how important it is to please the customer, and the advertiser equally in leadgen. This is what the majority of marketers don't like. They just want the quick buck, and the F U CASH. Lead gen is not it. Search Arbitrage is not it. Those are all quality quality quality. CPA Offers on the other hand…. are, but due to rising policies, regulations good CPA offers are harder and harder to find and are usually invite only.

Jason "The Legend" Akatiff told me that pay per call is on the rise, and it's very very good right now. A lot of guys out there are doing huge volumes with VSLs (we're talking six figures in profit per month). Youtube is a super popular source, TIKTOK seems to be falling in popularity (the consensus is that they did something with their algo, and quality dropped while CPMs went up).

Native like Taboola/Outbrain are floating by, but native is still hit or miss. One month making profit, next month whiping out the profit made. Lots of marketers I talked to said they hope Taboola will fix their algo because right now, it's a disaster. I feel the same.

Most common tools used by marketers right now? Binom, Redtrack and Voluum for trackers with Optimizer being the favorite tool to squeeze out every last bit of ROI. For spytools? Adplexity is still the best, especially for native. For Facebook there's nothing amazing, MagicADS used to be the king, RIP. For TT, people like Pipi.

What do I recommend to someone getting started now? If you have a few thousand dollars to risk and play with as your learning tool, do VSL offers you can direct link to lander at places like MaxWeb. If you are someone on an ultra limited budget, say $500, and you want to get your feet wet in the aff world, try Evadav traffic source where the clicks are ultra cheap and go for sweeps at FLOW Network. If you have no money, but you are dreaming about lambos — become a freelancer, and offer your time in exchange for a set ammount of money. Save up.

If you want to learn the ropes by working for someone, then become a hustler, who is hungry to learn, always learning and trying. Many of us, pay our top media buyers huge profit shares, enabling them to make six figures income per year, which in my books at least is 10x better than working a 9-5 somewhere. Don't expect this to be easy, it's hard as hell. In fact 90% of the marketers you meet don't make more than someone working 9-5. But, even they are more free to work from anywhere they want potentially.

Also, a lot of the numbers you hear thrown around at the conference are BS. There are guys who say they kill it 24/7. The legit guys (the guys at invite only private masterminds doing the REALLY big numbers), well they all have bad days, and they usually all experience the exact same shit *like above, tt quality dropping, taboola being shitty … etc ** .. so just take everything with a grain of salt.

I LOVE THIS INDUSTRY. I wouldn't ever wanna be somewhere else. I AM a MKTR 365. Even My License plate on my new Porsche says so.
One thing for sure. We are all very grateful for being able to make money online with this industry. It has allowed us, marketers and our families to live the life others dream of, work from anywhere with an internet connection and have the opportunity to be truly free.
Free to do whatever we want, when we want, wherever we want.

Money is one thing, but TIME is true wealth.

Thanks to our industry, this is all possible. Thanks to the great guys like the crew at AFFILIATE WORLD for putting this on, so we can keep on ticking with new ideas, fresh and ready to ROCK!

-iAmAttila
doing this shit since 2008 full time, first experienced it in 1997.