Have you guys heard about the new video ad (YouTube Ad) extension and more extensions are coming soon?
Similar to Google's search ad extensions, YouTube ads have extensions that will help you interact with users beyond just clicking on the ad.
Most extensions are concentrated on calls-to-action. Some will let you place your store details or create lead generation forms.
At the moment, this ad extension is only available TrueView in-stream and on long non-skippable ads.
This was not the only news coming from Google regarding video ads. Later this year (so, incredibly soon) CTA extensions will be available for 6-second bumper ads. This is only the start, and Google will continue to expand this. Idea is to help their users to drive as much traffic and conversions as possible.
One of the most interesting extensions is site link extension. You will be able to add a URL link under your video ad.
This extension is currently being beta tested by 30 advertisers. The results that they achieved are very encouraging. On average they had 50% more clicks for their ads and the conversion rate was around 23%.
Of course, ones the extensions become available, you can select them from the Google Ads extensions tab.
The goal for all YouTube extensions is to allow your customers to take action without disrupting their video viewing experience.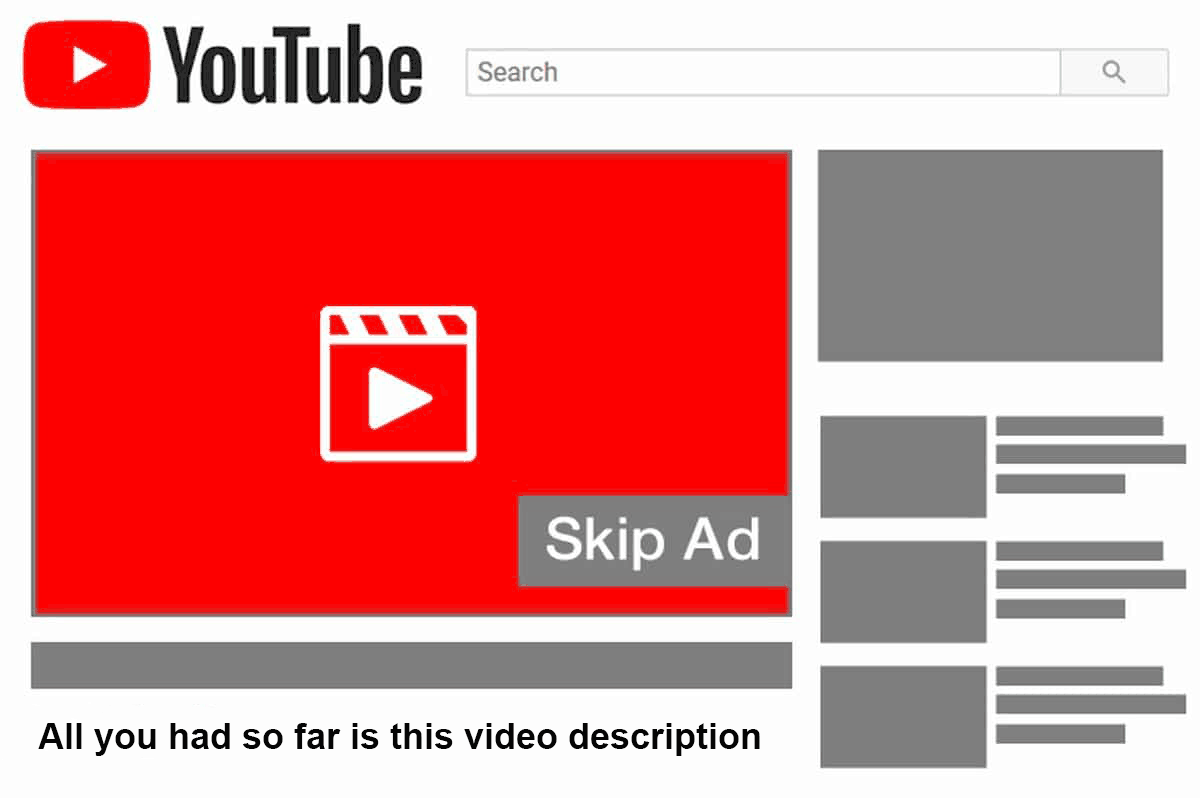 Why do we need video extensions?
Well, YouTube is only giving us 30 characters for 3 Headlines and 90 characters for 2 descriptions. That is not much for you or your copywriter to promote your product or service in an awesome way.
This is where video extensions are come in to give you more options for attracting attention and engaging your viewers.
One of the biggest reasons why people struggle to have good conversion numbers is because their viewers have to leave the YouTube platform and perform actions on their store page for example.
Also, YouTube wants people to stay on their platform. It's not just to have more viewing time. They want more people to see their advertisements. YouTube will not appreciate you diverting people from watching videos and ads. It directly affecting their revenue.
This is an issue that all big online advertisers have to contend with. How to have people clicking on the ad, staying on the platform all the while you are gathering the details for the advertiser. For video ads, this whole process must not affect the viewing experience.
With the video extensions that is exactly the effect that Google will achieve.
The current model is limited. It's not much different from billboards or other guerilla marketing technics. Where you can only inform people about your product. You have to rely on people stopping their activity and then searching for a way to go to your store and buy the product.
Store Location Extensions
This means while you are watching the video with some product advertisement a location of that store will be placed right underneath the video. Isn't that cool?
Imagine a person watching your ad, liking the product and then making a straight beeline for your store. So, they don't have to go to your website, Google you or anything like that. Just looking at the Google maps and finding a location.
Like with every new fixture, there is a number of things that you need to check out before putting it everywhere.
For example, is it worth showing your store location to the people from the other cities in your country?
I am not saying it is completely ineffective but I am not imagining many people are going to a different city just for one product or service.
On the other hand, Location extension is perfect for those that have a product with a big shipping prise, like furniture.
So, what you need to do is, go to Stor Locator Extension. Once you are there, type, location-based advertising campaign and target only people in your city or city area. This little trick will immediately improve your ROI.
Sitelink Extension
This is probably my favorite extension. Simply, it allows you to put several links underneath your Youtube video. So, in a video, you can promote several products and have a separate link for all of them. This is important because it makes the process from looking to buying a product much faster. All the viewer has to do is click on the link and he is immediately on the product page. It will massively improve your conversion rates. Also, ROI because you are making one video for multiple products.
Format Extension
Format extension is used primarily for link generation. It will keep your potential client's information, like name and email and write it into a forme. All this will happen while that client is watching the video.
All you need to do is create a massage at the end of the video calling people to fill the forme. It's awesome because your video is becoming an instant lead generation tool.
So, prepare your self for those extensions and think of creative ways for using them.